Monthly Archives:'
August 2015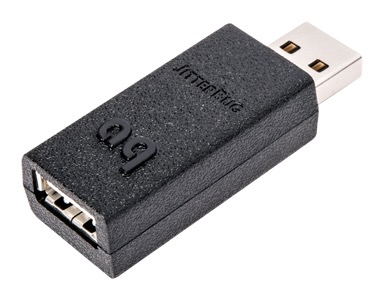 Audioquest's latest computer audio improvement has arrived!
The JitterBug is a noise filter for your USB's power (voltage) bus and signal lines, offering sonic benefits when used in series and/or parallel with your USB DAC and other devices! This little darling 'tweak' caught the eyes and ears of many members of the Audiophile press back in CES2015. We currently have a limited quantity of them IN STOCK along with DEMO units for you to listen to! For $49, this tweak is simply a must-have for your computer-based audio system. The sonic value has been deemed to be far more than that by more than one trusted reviewer:
Here's more detail about the JitterBug in Audioquest's own words (the back of the product box):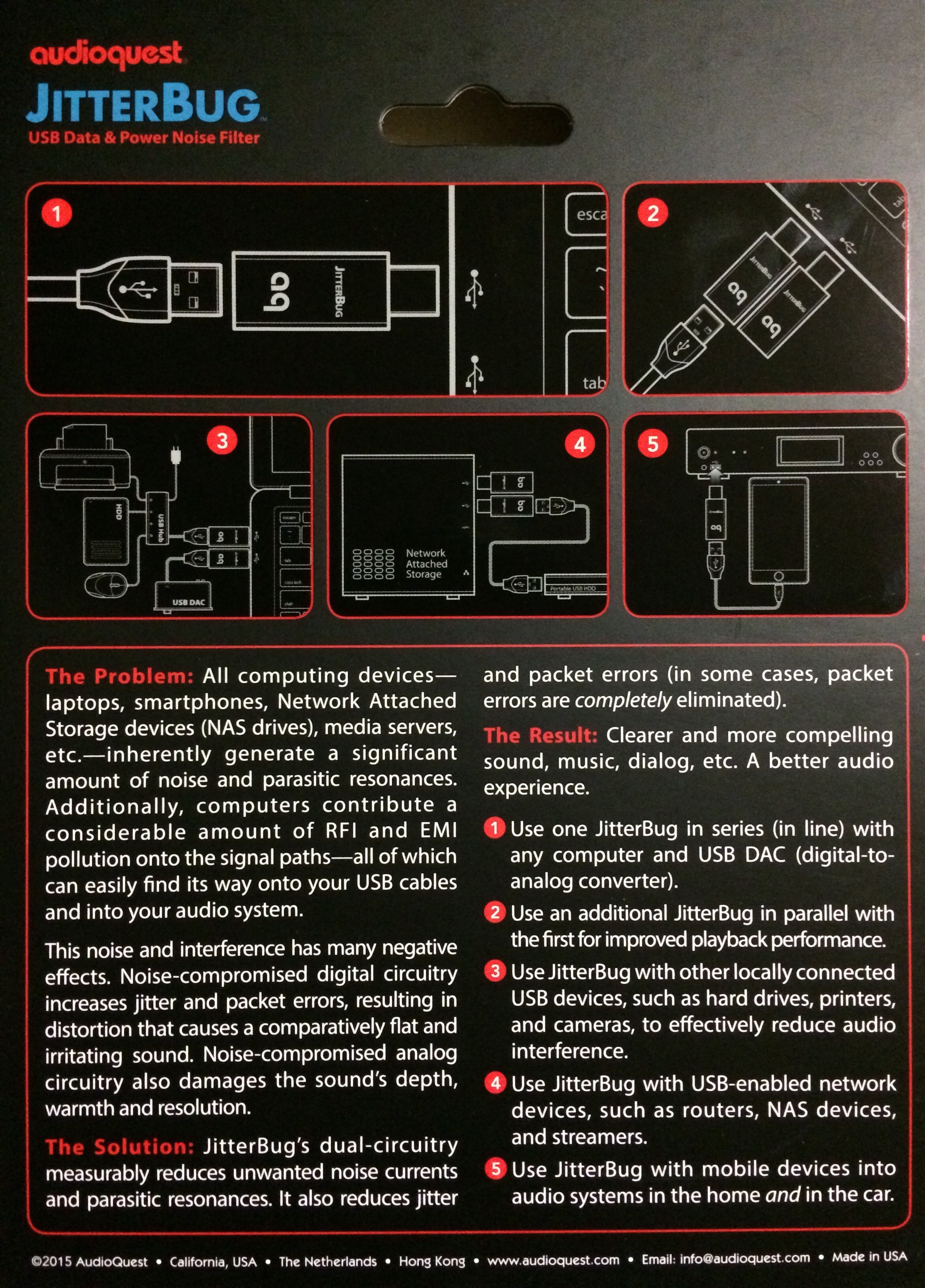 You've got to hear for yourself what the mighty little JitterBug can do for your music. Call us today!